Are you planning a celebration and looking to share the love even further?
Whether it's a birthday, a christening, a wedding, or a celebration of a new addition to the family, you can support sick kids at The Royal Children's Hospital by asking for a donation in lieu of receiving a gift.
Whatever the occasion, set up a fundraiser for the Good Friday Appeal in a few easy steps and ask your family and friends to "Give for the Kids". Your celebration is the gift that will give back to the lives of patients and their families at The Royal Children's Hospital.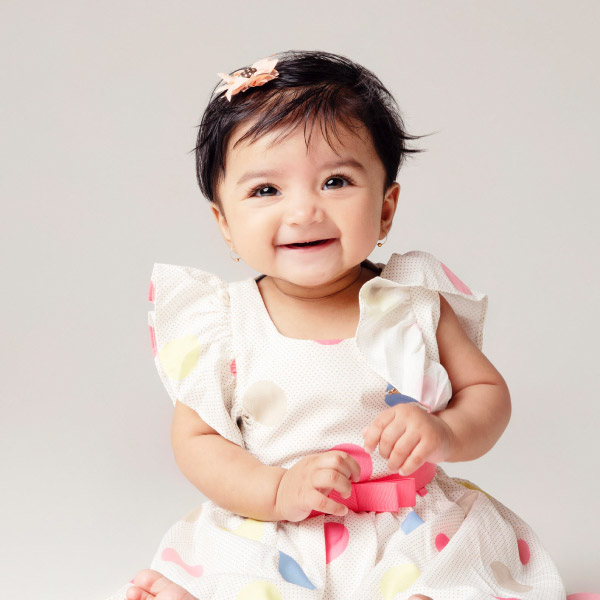 Raina's 1st birthday celebration
For Raina's 1st birthday, her parents set up a fundraising page and asked their friends and family for donations to the Good Friday Appeal instead of giving presents.
Raina's dad Amol told us they wanted to show their support of the great work of the Good Friday Appeal.
Her parents generously doubled the amount raised by their loved ones and in total donated an amazing $900 to the Appeal.